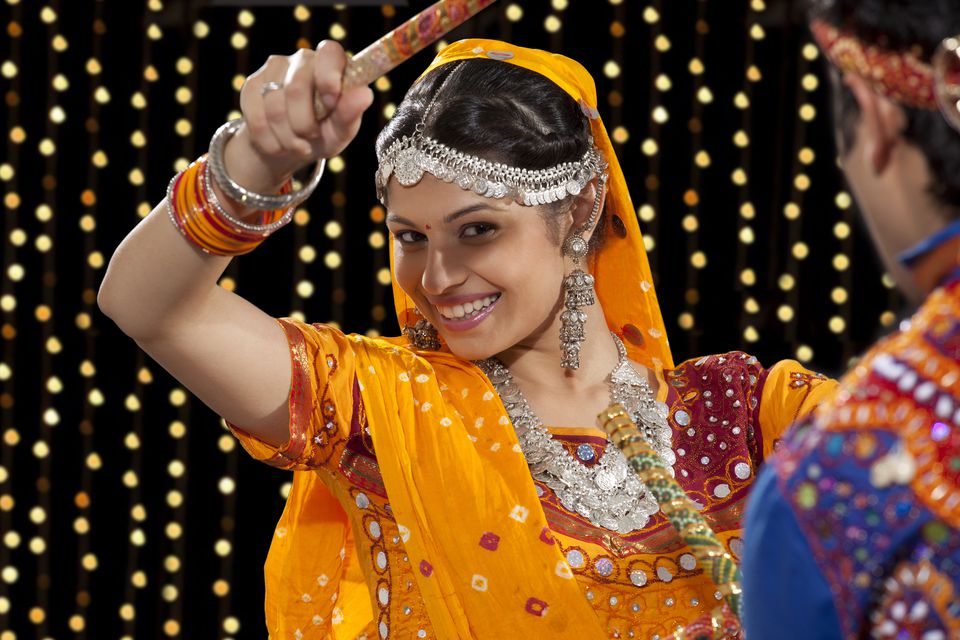 Nine nights of burning dance, blistering midnight snacks, shimmering Gujarati Chaniya choli, colorful Dandiya sticks. What else do you need for swinging..? Navratri is one of the most substantial festivals for Gujaratis. All the party plots are ready before the Navratri actually starts. People plan their schedule and attire accordingly. The festival starts with aarti of Goddess around 7 p.m. and then the dance starts which lasts till 1 or 2 a.m. Here are some of the most popular Garba Venues in Ahmedabad for you:
Shahibaug Club
This venue is for Shahibaug people so it is restricted for anyone else. This is a ground for elite people, their family members, and their guests only. As it is an older society you can find in Ahmedabad so it follows all the traditions and rituals that used to be there in earlier times without any modernization.


Bhadra Fort
It is a place in the old city where traditional dance is all you can find without any Bollywood songs. Here you can find people wearing original special attire of Gujarati Garba I.e Chaniya Choli for the whole nine days. The best thing you can see here is people showcase their talents like dancing with pots, stick etc along with garba. How can you miss so much fun and adventurous dancing..!!


Manek Chowk
A place famous for its food stuff. But during garba also you can find several food stalls available for you to enjoy, eat, and dance. People from various different venues come here in these nine days to grab a bite of yummy snacks.




GMDC Ground
It is the largest ground where many organizers together, organize this event which can host across 15,000 people in a single day. They used to organize events and prizes are distributed to the winners. People who are wearing the best attire and adorned with traditional accessories are also awarded. People from different regions of the country come here to showcase traditional handicrafts for sale.
Rajpath Club
Ahmedabad's most flashing and popular venue for garba is Rajpath Club. Various sponsors distribute prizes for their commercial publicity. Celebrities are called for Garba night and the time passes will be sold for more than Rs 1000. Here you can surely go to see how crazy Gujaratis are for Garba.




Karnavati Club
This is a party come Garba ground for localities. You can see people dancing to traditional Garba songs in the background beats of Bollywood. Various dancers come up with a new and innovative style of garba which you will definitely enjoy. Their steps forces you to dance even if you don't want to..Don't Miss…Go and dance like you never did.