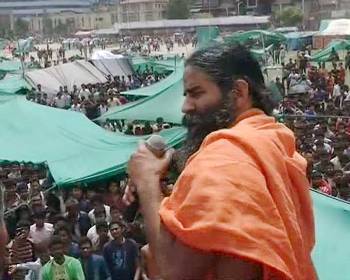 Yoga guru Ramdev today adopted 500 children orphaned in the earthquake-hit Nepal and said he will render all possible help to them up to fifth standard.
"Yoga guru Ramdev adopted 500 orphan children in Nepal.Patanjali Yogpeeth Trust will provide immediate accommodation to them along with education, housing, food for free of cost till 5th standard," a spokesperson of Ramdev office said.
Ramdev today returned to the New Delhi and from there, he reached Haridwar, he said.
Meanwhile, Ramdev's associate Bal Krishan will stay in Kathmandu and oversee the relief works carried out by Trust, the spokesperson added.