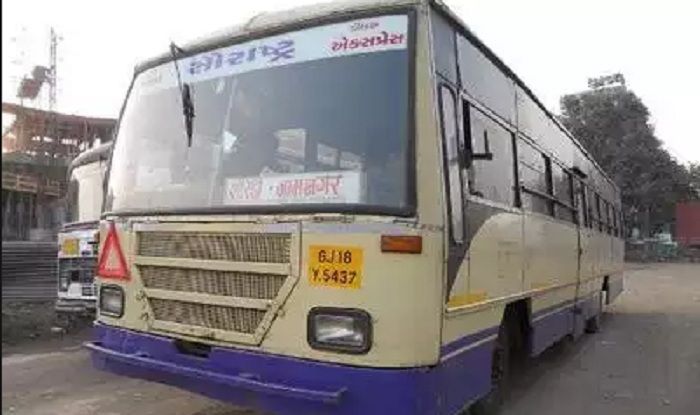 Ahmedabad: Scores of commuters including office goers and students in Gujarat are likely to face hardships on Friday, as an indefinite strike called by 45,000 employees of Gujarat State Road Transport Corporation (GSRTC), entered its second day. Notably, the GSRTC employees' protest began on February 20 over various demands, including 7th Pay Commission implementation.
According to a report, over 7,000 GSRTC buses are likely to stay off the roads, following the protest. "We have been demanding implementation of the 7th Pay Commission for the last three years but the government is not heeding our demand," said Navalsinh Rana, a GSRTC union leader.
Yesterday, Chief Minister Vijay Rupani had urged the employees to call off the strike. "This is very unfortunate...Their main demand is implementation of the 7th Pay Commission. We have given the 7th Pay Commission to the employees of profit-making Public Sector Undertakings," Rupani said, implying that as GSRTC is making heavy losses, its staff can not get the same benefit.
"I would request them to end the agitation immediately as it is affecting the people of the state. A decision will be taken about their demand of salary hike at the appropriate time," the chief minister said.
However, the three unions of GSRTC employees, which have formed a coordination committee for the agitation, maintained that the corporation provides an essential service, and profitability should not be a consideration when dealing with employees' demands.
Besides, implementation of the 7th Pay Commission, the transport employees also want the state government to shut down private bus services. "We all want that the state government should shut down private bus services and the government should start such services on their own. The fixed-salary employees should be given salary as per the government norms. This apart, stop selling GSRTC land to develop bus depots under PPP model," a leading daily quoted South Gujarat In-charge of State Transport Sanchalan Samithi Kaushal Desai as saying..